Precision Quincy Glass Heat Soaking Ovens are designed around the ultimate product loading and airflow system
Precision Quincy Glass Heat Soaking Ovens are designed around the ultimate product loading and airflow system that allows our unique control system to ensure your product will be tested to DE EN 14179-1 Specifications.
Architectural Glazing Applications:
Reducing Spontaneous Breakage
In architectural glazing applications, the use of heat-treated glass considerably reduces the breakage potential due to stress-induced by temperature change and strain from wind and snow loads. In most cases, safety glazing is required by applicable building codes and fully tempered or laminated heat-strengthened glass is often specified.
TEMPERED GLASS

CHARACTERISTICS

The most commonly used type of safety glass is tempered glass, which is made by heating pre-sized glass panels to about 650°C (1200°F), then rapidly cooling them through quench. The result of using a fast quench is a glass panel with surfaces and edges in compression, and the center of the glass in tension.

Tempered glass is four to five times stronger than conventional glass, and the tempering process dramatically changes the break characteristics of the glass. When tempered glass is broken, it shatters into tiny cube-shaped pieces rather than shards. This drastically reduces the potential for injury caused by sharp edges. Despite the high strength and desirable breakage characteristics, tempered glass is uniquely vulnerable to a catastrophic failure mode that is often referred to as spontaneous breakage.
FLOAT GLASS

CHARACTERISTICS
During the production of float glass, small nickel sulfide (NiS) inclusions can form due to minor contamination of the glass by nickel-bearing metal alloys (such as stainless steel). Minute nickel sulfide inclusions (or blemishes) found in the end result float glass are permitted under the ASTM C1036, Standard Specification for Flat Glass, depending on size and quality of the float glass.
Annealed or heat-strengthened glass may include nickel-sulfide inclusions that, due to the tempering process, may cause problems specific to tempered glass. Using controlled temperatures, the glass cooling procedure occurs at a much slower rate during the heat strengthening and annealing processes. This enables the presence of nickel-sulfide particles to complete a phase transformation and after expanding fully to their final size, remain stable following the cooling process.
Contact our sales and engineering professionals to clarify your requirements, get your questions answered, and learn about our oven solutions! Just send us a message or call 302-602-8738.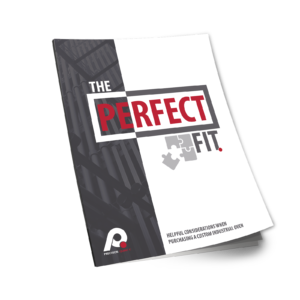 7 critical considerations BEFORE PURCHASING A CUSTOM INDUSTRIAL OVEN