Industrial Conveyor Ovens
We engineer industrial ovens for design, precision temperature control, energy conservation and manufacturing tech, and efficient thermal processing.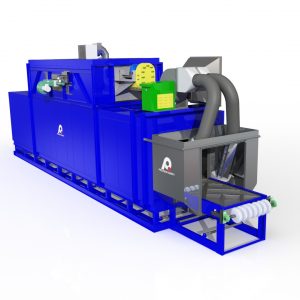 A "
perfect fit

" for your business
In conjunction with our sister-brand Infratrol, Precision Quincy manufacturers industrial ovens that are the "perfect fit." Other industrial conveyor oven manufacturers start with one of their standard conveyor oven models (aka continuous ovens) and attempt to fit your product into their own oven design.
We do things differently here at Precision Quincy. We start with your product and then design and manufacture your new industrial conveyor oven around your product and your process requirements. Your new continuous oven will be customized to meet the specific needs of your business. Before we manufacture any industrial conveyor oven we ask:
What is the size of your product?
How is the product loaded?
What is the required throughput?
What is the required temperature?
What is the weight of the part?
What is the material or substrate?
What are the other components of your process?
Designing and manufacturing industrial conveyor ovens around your product and business results in a "perfect fit."
Deep understanding of
material handling systems
When designing an industrial conveyor oven (also referred to as a continuous oven), one of the most important considerations is: how is the part going to be handled?
Precision Quincy engineers custom-design material handling systems to convey the product based on the product size, spacing, throughput, and production rate (pieces per shift or per hour). Once our engineers understand the material handling dynamics, we consider other features of the industrial conveyor oven design. How do you fit the ductwork around the part and the conveyor system? How do you design the insulated panels around the ductwork? What is the proper placement of the fan system and heater? What types of controls are required by the customer?
Most applications that utilize an industrial batch oven, like annealing, drying, and curing, can benefit from an industrial conveyor oven. Here are just a few of the advantages. 
The primary reason to use an industrial conveyor oven or continuous oven is to increase throughput.  For example, f you process parts in an industrial batch oven for a 30-minute heating cycle, then cool them for 10 minutes, it means that every 40 minutes you have completed a cycle.  If it takes 10 minutes to insert the parts into the industrial batch oven, and 10 minutes to pull the parts out, that means that the full cycle takes one hour.
In comparison, if the load density is calculated properly, you decrease the total cycle time with an industrial conveyor oven because you are not heating and cooling, then heating and cooling the entire oven again (as would be required with an industrial batch oven).  With an industrial conveyor oven, you are inserting the parts into one end of the continuous oven and then the heated (and then possibly cooled) parts arrive at the other end of the oven on a continuous throughput basis.
Continuous ovens can also increase safety because they do not require an operator to loan and unload parts, which can be difficult to handle and quite often, still be at high temperatures.
Continuous ovens can also improve the quality of the cure.  The constant velocity of the oven conveyor belt system ensures that each part is cured for the same amount of time.  This type of industrial continuous oven also results in uniform, repeatable curing for each part the is placed on the oven conveyor belt.
Industrial conveyor ovens can also be custom designed with separate conveyor zones to improve the cure.  For example, one zone may heat the part quickly, and the next zone is cooler so that the part is not overheated, which could have an effect on the cure.  YOu can also have flash-off zones at a lower temperature to eliminate solvents and a separate zone at the cure temperature.
Balanced weave

Oven conveyor belt
A common style used in custom conveyor oven design is a balanced weave conveyor belt. These continuous conveyor oven belts look like they are made of woven cloth but instead of thread they are constructed with woven wire. Different meshes and wire gauges are used that create different opening sizes. In general, you want the opening in the conveyor belt mesh to be large enough for air to flow through freely, yet small enough to prevent the smallest part on the oven conveyor belt from falling through. At Precision Quincy, our engineers have customized our industrial conveyor ovens in many configurations: from meshes with a 1 ½" opening, to meshes so tight that they appear transparent when you hold them up to a light source.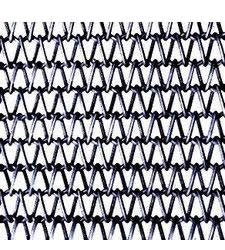 flat wire oven conveyor belt

system
One of the simplest, most cost-effective continuous conveyor oven systems utilizes a flat wire conveyor belt, which is used for lay-down or flat conveyors. A flat wire oven conveyor belt is just that: a piece of flat wire that is bent in a series of pickets, and those pickets are interlocked with pins that run across the width of the conveyor belt. In most cases, flat wire oven belts can be purchased in one-inch increments, from 4" wide to about 144" wide; the limit on the length is based on total chain pull for a given width of belt. These flat wire belt ovens are designed with conveyor belts of different wire thicknesses, depending on the strength that is required for the belt. Flat wire conveyor oven belts are also available in different meshes: 1" x 1", ½" x 1", and ½" x ½". These different conveyor belt meshes accommodate parts of different sizes that are placed on the conveyor belt system.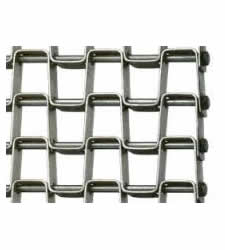 Teflon coated fiberglass

conveyor belt oven
Another common industrial conveyor belt oven features a Teflon coated fiberglass conveyor belt. This is a fabric-style conveyor belt that is available as a "flat solid" or "mesh" belt. The fiberglass is heat resistant, and the Teflon coating can be used in industrial ovens with up to 500⁰ F (260⁰ C) continuous duty. These fiberglass conveyor oven belts are lightweight, but still quite strong. When designing a custom industrial conveyor oven, you not only need to consider the thermal mass of the part that is being processed, but also the thermal mass of the oven conveyor belt itself. If there is unnecessary thermal mass in the fiberglass conveyor belt, it results in wasted energy. If you have a lightweight part, your industrial conveyor oven can be manufactured with a lightweight Teflon coated fiberglass conveyor belt to reduce the heat load requirements.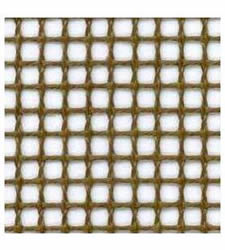 solid rubber

conveyor oven belt
For lower temperature industrial continuous ovens, we sometimes use solid rubber conveyor belts, but the temperature inside the industrial conveyor oven, depending on the type of rubber belt used, typically cannot exceed approximately 280⁰ F (approximately 137⁰ C).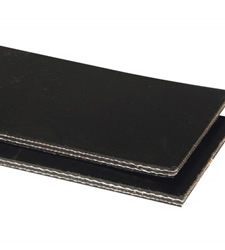 Another style of conveyor oven belt we regularly use in custom industrial conveyor ovens is a chain conveyor belt. Chain conveyor oven belts typically have two or more strands, and your product—typically a flat product, like a board – is placed directly on the top of the oven belt chains. The two chains convey the product through the conveyor oven. An alternative is to mount a steel slat, and bolt that across the two chains, which will allow you to place a smaller part on the slats because the slats are closer in proximity together. Precision Quincy has also designed and manufactured several industrial conveyor ovens for manufacturers of composite furniture that have utilized several individual chain strands along certain increments to hold different length boards.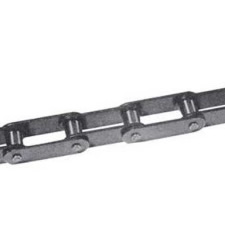 Precision Quincy also manufactures custom industrial conveyor ovens with overhead monorail conveyor systems. Overhead continuous conveyor ovens utilize some sort of rail or trolley from which the parts running through the con oven hang. In an overhead oven conveyor belt system, each link in the chain is attached to another link to form a long loop, and there is a conveyor drive that pulls the chain around the conveyor. Overhead industrial conveyor ovens using chains of this sort allow for all sorts of turns and elevation chains, which are commonly needed for large paint lines where available floor space in a factory floor can be limited.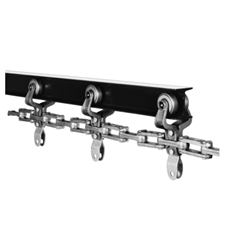 Other
conveyor type

ovens
Precision Quincy has custom-designed a myriad of different continuous conveyor oven systems for industrial conveyor ovens, including gimbaled conveyors (referred to in Europe as a paternoster-style conveyor), walking beam conveyors, chain on edge conveyors and other conveyor systems that meet customers' specific requirements.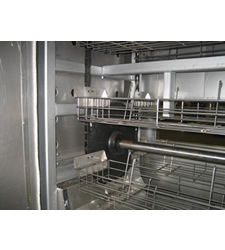 Conveyor ovens:

part of the overall manufacturing process
When designing custom industrial ovens with conveyors, our engineers at Precision Quincy take into consideration your entire manufacturing process. We consider the conveyor oven belt system that runs through the industrial conveyor ovens, as well as the conveyors that do not go through the continuous conveyor ovens that are tied to the rest of your manufacturing process. We work with your internal engineers, outside consultants, and other equipment vendors to ensure that the transitions are engineered properly. Issues related to transferring product from one conveyor oven belt to the next need to be addressed up front to ensure there is proper flow throughout the manufacturing process.
Precision Quincy is North America's leading manufacturer of industrial ovens but we also offer industrial oven repair and maintenance services as well as oven rebuilding and retrofitting.
If you still have questions about industrial conveyor oven systems our skilled customer service team is available to address all your concerns. Please call our Precision Quincy oven experts at (302) 602-8738, send us an email, or fill out our online Request an Oven Quote form.
Contact our sales and engineering professionals to clarify your requirements, get your questions answered, and learn about our oven solutions! Just send us a message or call 302-602-8738.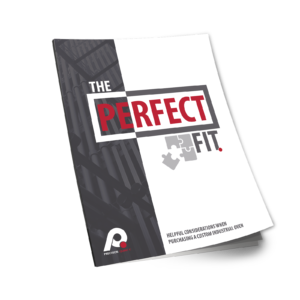 7 critical considerations BEFORE PURCHASING A CUSTOM INDUSTRIAL OVEN