INDUSTRIAL OVEN MANUFACTURER
Industrial
oven design & Manufacturing
Precision Quincy sells industrial ovens with a "perfect fit." We are proud of our 70-year legacy and the "Precision Quincy" name that we attach to every industrial oven design that leaves our facility in South Beloit, Illinois. 
We take a modern approach to the design and manufacturing of industrial ovens and furnaces.
The summary below describes Precision Quincy's industrial ovens and includes factors that you should consider in your buying decision. See also, Oven Primer: An Introduction to Industrial Process Ovens.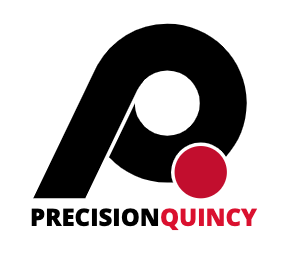 Our TYPES of
Industrial Ovens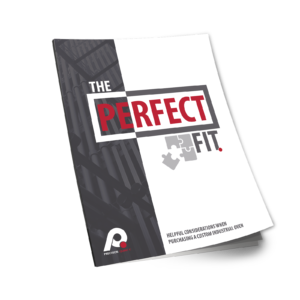 7 critical considerations BEFORE PURCHASING A CUSTOM INDUSTRIAL OVEN
WHAT IS AN
INDUSTRIAL OVEN

?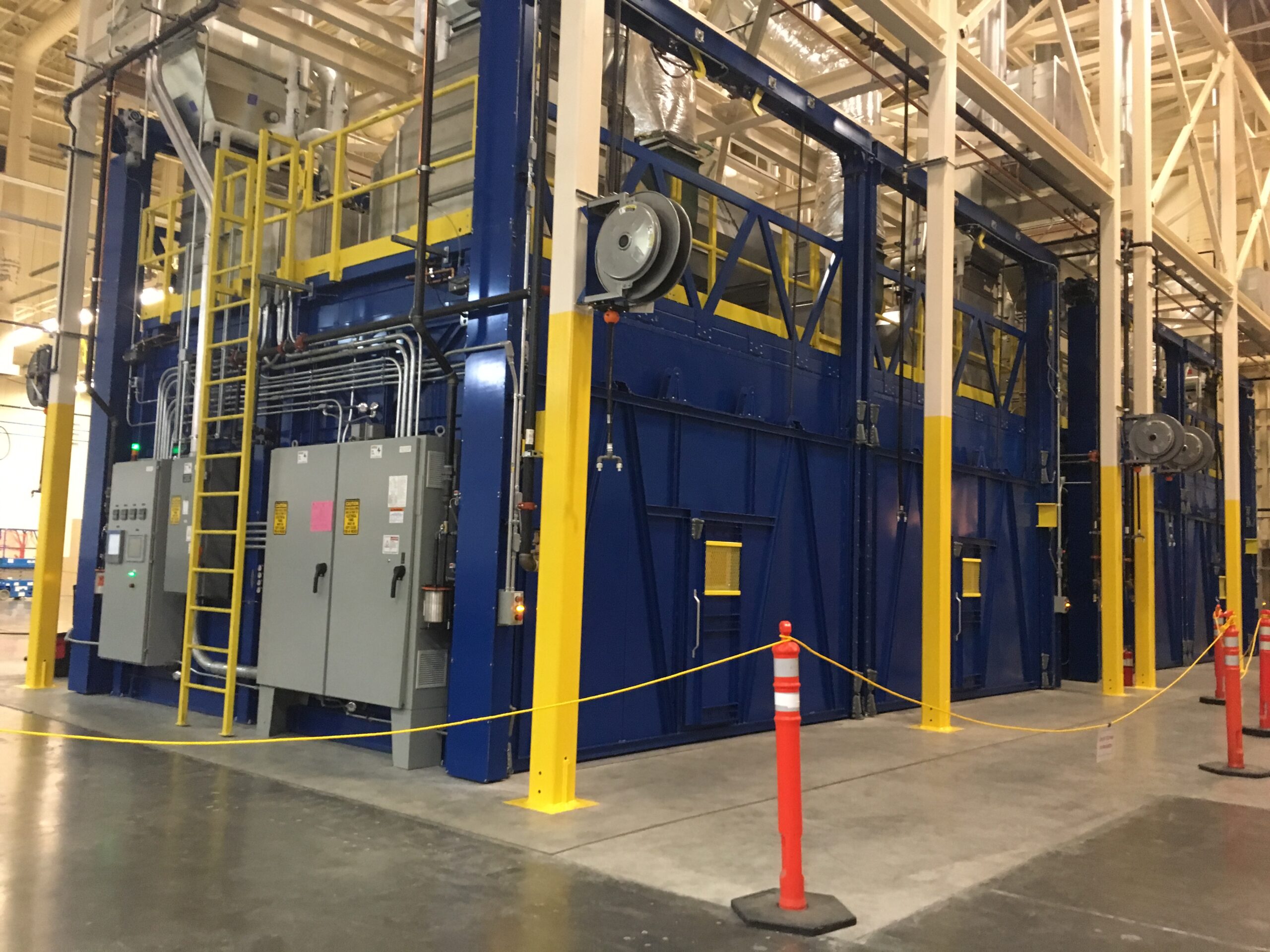 Precision Quincy Industrial Oven in a Factory
Industrial ovens are insulated enclosures or tunnels that operate at temperatures from slightly above ambient to 250°F (676°C) and are used for a variety of industrial applications, including curing, drying, powder coating, and for baking components, parts or final products. 
Applications of industrial ovens are both large and small. In general, oven loading configurations take two essential forms, batch or continuous (conveyor line).
The most common sources of heat being used are electricity, gas (natural or propane), steam, hot water, and fuel oil. Forced convection is used when heated air needs to be introduced into the work area.
What are the
applications

of Industrial Ovens?

Applications of industrial ovens include:
Aluminum Aging
Annealing
Burnoff
Composites
Curing/Baking
Drying
Finishing
Glass Heat Soaking
Heat Treating
Hydrogen De-Embrittlement
Post Curing
Powder Coating
Preheating
Sintering
Solution Heat Treating
Stress Relieving
Teflon Coating
Tempering
Learn more about applications for industrial ovens.
The Difference

Between Batch Ovens and Conveyor Ovens

Industrial ovens are generally divided into two categories, batch ovens and industrial conveyor ovens:
Batch Ovens — Industrial batch ovens are appropriate when the application has inconsistent load sizes and production volumes.
Conveyor Ovens (also called "Continuous Ovens") — Industrial conveyor ovens are appropriate for processing high volume, low product-mix.
Precision Quincy designs, manufactures, and sells custom conveyor ovens through our brand Infratrol.
Oven
Chamber Sizes
Industrial batch ovens are also identified by their chamber size:
Laboratory Ovens or Benchtop Ovens – A small industrial oven (less than 10 ft³), usually an electric oven used in laboratory, testing, or low production environments.
Cabinet Ovens – A small to medium (less than 100 ft³) electric or gas fired industrial oven with product shelves used in lower production manufacturing.
Walk-In Ovens and Truck-In Ovens – A medium to large (greater than 100 ft³) electric or gas fired industrial oven with product shelves or carts used in various manufacturing facilities.
Find out which ovens would best suit your industry.
OVEN DESIGN USING
3D MODELING
We live in a 3D world and our Precision Quincy engineers use 3D modeling tools that allow all of us to visualize commercial ovens in the same way. These tools not only improve the industrial oven design process, but also facilitate communication between our engineers and customers. Utilizing modern oven design methods results in industrial ovens with a "perfect fit," which is especially critical for high-temperature commercial ovens and furnaces.
HIGH TEMPERATURE

INDUSTRIAL OVENS

As the temperature inside a commercial oven rises above 600⁰ F (315⁰C), the steel used to construct the commercial oven responds with significant thermal expansion from heat. Unlike other industrial oven manufacturers, Precision Quincy designs an industrial oven and industrial furnace with multiple fixed pieces that fit together in a manner that relieves stress as thermal expansion occurs.

In other words, our commercial ovens "grow" to accommodate thermal expansion caused by heat resulting in an industrial oven or furnace with "zero" stress.  For this reason, Precision Quincy ovens and furnaces are well suited for high temperatures up to 1400⁰ F (760⁰C).
TEMPERATURE
UNIFORMITY
Our industrial oven designs result in superior heat and temperature uniformity. Many different factors influence temperature uniformity in a commercial oven, including controller calibration, sensor calibration, sensor placement within the work area, oven temperature (high temperature/greater variable), circulation (the greater the air circulation/the better the uniformity); placement of workload within the work area, airflow pattern, heat loss through walls, and metal-to-metal conduction.
At Precision Quincy Ovens, we take all of these variables into consideration and utilize a proven 10-point thermocouple test process to ensure the specified uniformity is obtained for the stated oven application or process. In addition, we supply each of our industrial ovens with a controller (or programmer) with the proper amount of control sensitivity, which will react accordingly to temperature fluctuations.
UNDERSTANDING OVEN
CYCLE DYNAMICS
Our engineers will assist you in evaluating your products and processes to determine the appropriate industrial oven cycle dynamics, including proper oven capacity, set point temperature, ramp/soak profile, and cool down (if required). See Understanding Oven Cycle Dynamics.
OTHER
INDUSTRIAL OVEN SERVICES
Precision Quincy is not only a commercial industrial oven supplier. We also offer a full range of industrial oven replacement parts and oven repair and maintenance services, including oven rebuilds and retrofits on all brands of commercial ovens for industrial use.
For more information on any of our commercial oven services or products, including oven design, sales, and installation, or if you still have questions about the type of industrial oven or furnace you need, please call Precision Quincy at (302) 602-8738 or request a quote.
Contact our sales and engineering professionals to clarify your requirements, get your questions answered, and learn about our oven solutions! Just send us a message or call 302-602-8738.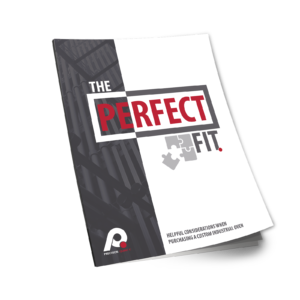 7 critical considerations BEFORE PURCHASING A CUSTOM INDUSTRIAL OVEN
View All Industrial Oven Series and Models