For over fifty years, PQ Ovens has been an industry leader in designing & manufacturing industrial batch ovens.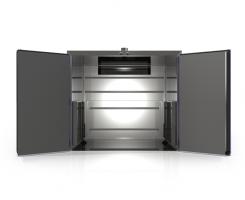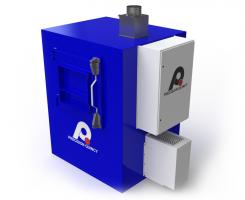 Industrial cabinet & lab ovens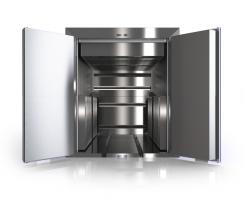 Our industrial batch ovens are always manufactured to be a "perfect fit" for your industrial application.
Whether electric or gas-fired, our industrial batch process ovens are good for thermal processing applications where the size of the load, or the product volume, varies.
Precision Quincy has a long history of manufacturing high quality, large and small batch ovens for applications including curing, drying, preheating, annealing, sintering, powder coating, composite, Teflon, stress relieving, tempering, post-curing, aging and heat treating.
Industrial batch type ovens can be custom designed and built in any width, height, and depth to accommodate different load sizes and production volumes.
Precision Quincy batch type ovens can also be configured into cabinet lab ovens, or as walk-in batch ovens.
Our industrial batch ovens have better temperature uniformity than the industrial ovens manufactured by our competition.
With every industrial oven, we apply a 10-point thermocouple test to ensure temperature uniformity throughout.
We also sell our batch ovens with a controller (or programmer) that allows the industrial batch oven to react to temperature fluctuations accordingly.
Precision Quincy is also unique among industrial oven manufacturers because our batch ovens can handle high temperatures – up to 1400° F (760°  C).
To accommodate these higher oven temperatures, we manufacture our industrial batch ovens with thermal expansion in mind, with multiple fixed pieces that form a "perfect fit," to relieve stress on the steel and account for this thermal expansion.
Ask us about industrial batch oven retrofitting, rebuilding, and maintenance services.
If you still have questions about industrial batch ovens or need a custom industrial oven for your specific application, please call 302-602-8738 or request a quote.
Contact our sales and engineering professionals to clarify your requirements, get your questions answered, and learn about our oven solutions! Just send us a message or call 302-602-8738.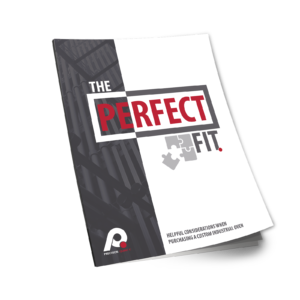 7 critical considerations BEFORE PURCHASING A CUSTOM INDUSTRIAL OVEN