dbf oven series draw batch furnace
PQ Ovens' line of Draw Batch Furnaces (DBF) have a small footprint but still provide the best industrial oven performance to our clients.
01 |

Welded Steel Construction
04 |

reinforced steel oven doors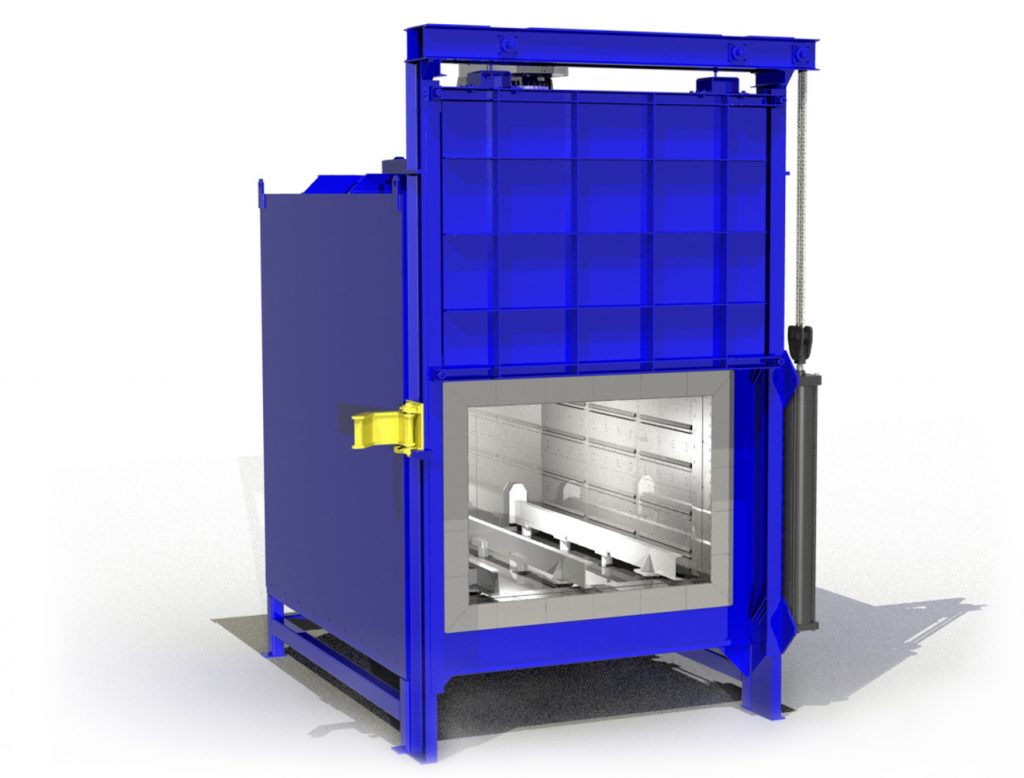 Flexibility. Reliability.
configurability.
We designed these draw batch furnaces for clients who value their floor space. The standard top return duct plus this industrial oven's high airflow rate, high energy transfer rates, and consistent uniformity creates a winning combination. This is a draw batch furnace that efficiently provides consistent high performance while helping you to save time and save on operating costs. 
With the TrueCan™ high temp construction along with its quick change-out hearth design, the DBF oven is a reliable and flexible workhorse. The furnace line comes with vertical up airflow standard.
You can utilize a draw batch furnace for annealing, heat-treating, pre-heating, stress-relieving, solution heat treating, and many more thermal processing applications. The maximum temperature for this industrial oven is 1250 degrees Fahrenheit.
Precision Quincy's line of draw batch furnaces are highly energy efficient and constructed using only the best materials. Inside, they are manufactured using the highest quality 304 stainless steel-welded construction. Outside, these DBF industrial ovens feature 3/16" thick plate steel. They are built to last for generations. You'll recognize the exceptional value not only in the initial purchase price, but also all through your day-to-day operations and regularly scheduled maintenance.
dbf oven design
with options
At Precision Quincy, you can buy a new Class "A" or Class "B" draw batch furnace and specify the voltage you need, as well as whether you want it gas heated or electric power heated. 
All of our DBF ovens meet or exceed NFPA-70, UL, OSHA, and NFPA-86 requirements. (For more information, visit our Whitepapers page.) Your industrial oven purchase includes a limited warranty and prior to shipment, every oven product we sell is factory tested and certified. PQ Ovens also offers industrial oven maintenance and repair services.
This industrial oven model is available in 10 different standard sizes. You can also customize your new draw batch furnace for how you want your product loading and multiple airflow installations configured.
Our highly experienced industrial oven service team is prepared to customize your draw batch furnace so that it meets your specific needs. For assistance, or to learn more about draw batch ovens, please call our oven experts at 1-302-602-8738 or click on the Get A Quote button.
| Model | Interior Width | Interior Depth | Interior Height | Exterior Width | Exterior Depth | Max Temp (F) | Capacity (ft³) |
| --- | --- | --- | --- | --- | --- | --- | --- |
| DSUS-12-462-5 | 48 | 72 | 28 | 95.5 | 105.7 | 1250 | 56 |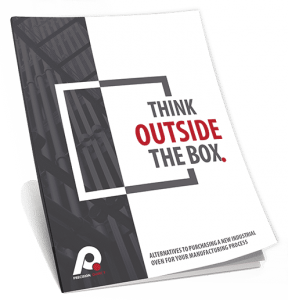 Alternatives to Buying New Custom Equipment
Retrofits: 60% Average Savings vs New Equipment
Oven Questions?
Contact PQ Ovens
Contact our experts about industrial oven repair and oven maintenance services or if you need oven replacement parts. We also do industrial oven installations!
We look forward to hearing from you, and building one of the best industrial ovens in the world for your business.
Just email us or send us a message (at right). Please allow for up to 48 business hours to receive a reply. You can also call our industrial oven repair and parts department any time at