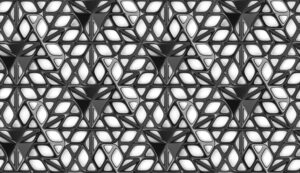 Background
The customer is developing a mass production process leveraging 3D printing technology to manufacture products comprised of production-grade elastomers (rubber-like material). 
As part of the process, an industrial oven was needed to cure the material to improve its physical characteristics.
This process will result in a custom product with variable properties.  The process is an alternative to injection and compression molding.
What Were the Customer's
Requirements?
The customer needed an industrial oven to cure production-grade elastomers (rubber-like material).  Requirements for the industrial oven included:
The temperature ramp-up tolerance could not exceed 5°F.
Temperature uniformity at set point needed to remain within ±10°F. 
The oven needed a powered exhaust to remove VOCs produced during the curing process to meet NFPA requirements. 
Why are Precision Quincy Industrial Ovens a
"Perfect Fit"

?
Precision Quincy Ovens
Includes air changes and heat power to maintain temperature uniformity at ±10°F. If needed, tighter uniformity can also be achieved.
Can be equipped with a Watlow F4T controller to ensure that ramp up does not overshoot by more than 5°F.
Includes an exhauster that can handle VOC solvent loads to meet NFPA 86 requirements.
Other

Industrial Ovens

on the Market
Many industrial ovens are rated for temperature uniformity of ±15°F at best.
Equipped with single set point controller which cannot ensure temperature ramp up tolerance.
Do not include powered exhaust to safely remove VOCs in conformity with NFPA 86 requirements.
What
Process

was Used to Achieve the "Perfect Fit"?

As part of our consultative sales process, our sales associate set up a technical call between the customer and one of our applications engineers to better understand the customer's process and the physical characteristics of the 3D printed material that would be cured in our industrial oven. 

We then worked with the customer to run a series of experiments using our test oven to validate our product. 
What
Precision Quincy

Industrial Ovens Should You Consider?